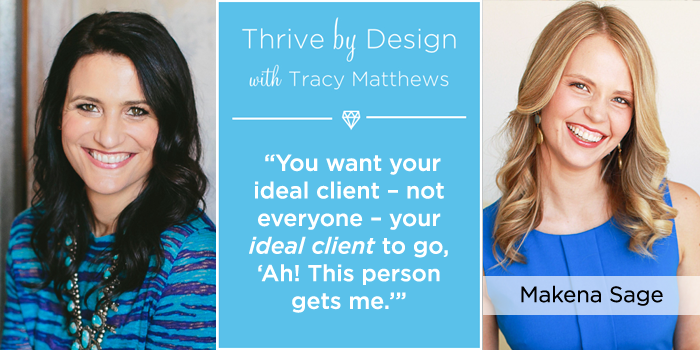 Are you the type of designer who can make gorgeous jewelry appear out of thin air, but is totally lost when it comes writing copy?
Whether it's for your about page, your product descriptions, or your social media posts, we know you have been dying to hear from copywriters on the Thrive By Design podcast. That's why we're so thrilled to have expert copywriter Makena Sage from Marketing With Heart on the show today.
Prepare to have your burning questions answered as we go over the top tips Makena gave us on how to write copy that sells!