Grow your audience & build trust.
If you're a coach or consultant, people need to know about you and what you do, and they need to trust you. Podcasting takes care of both of those things. Increasingly, when people are interested in learning about a topic (maybe it's sales coaching, or digital marketing), they turn to podcasts.
Podcasting lets you share your knowledge and expertise, and get in front of hundreds, (or hundreds of thousands) of people interested in hearing from you as the expert. Each episode, you share knowledge, build trust with your audience, and establish yourself as an expert in your field.
When it finally comes time for a listener to hire a coach or consultant, guess who they'll turn to?
If you're like most coaches, consultants, trainers, or personal brands, you probably have to spend a good bit of time selling the client when they fill out your contact form, or reach out to you.
Many people spend time on things like: why the service is valuable, how they're the expert, the ROI the potential customer will see, and so on. Podcasting takes care of all of that, so customers come to you "pre-sold".
For example, let's say you run a podcast about sales coaching. In each episode, you share actionable sales advice, share stories of how it's helped clients grow, and interview companies that have doubled their sales because of it. Your listeners are being sold on the value of sales coaching every week. More than that, since you've shared free, helpful, actionable advice each week, you've built trust with them and established yourself as the expert. You know what you're talking about.
When they call, it's to talk about bringing you in and how much you cost - not asking you to convince them that they need sales coaching, or that it's valuable. Your podcast already did that.
What clients are saying...
"The Podcast Factory® was very very intent on our message, who we were, our style… When we got on the phone, they were really good at helping us craft our persona and story just for our podcast, so obviously it was a no-brainer to get on with them.
Today, Chris and Taylor call The Podcast Factory® "the best service provider we ever worked with."
- Chris Evans, Smartest Guys in Marketing Podcast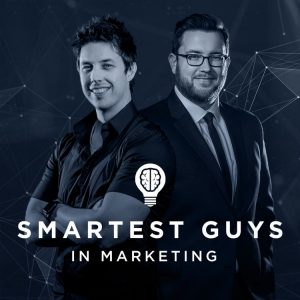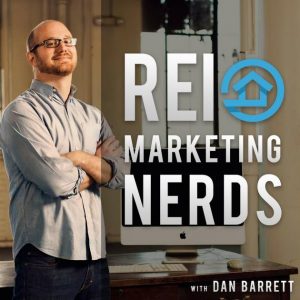 "We definitely find that people that listen to the podcast and get on the phone with us are much easier sells. We know that if we can get them to listen to an episode, even if they don't subscribe, they're much more likely to be open to working together."
- Dan Barrett, REI Marketing Nerds Podcast
You're busy. You're fielding sales calls all day. You've got 10 things on your plate. You don't have time to podcast.
Trust us, we get it. We've heard it all.
That's why we exist. The Podcast Factory® done-for-you podcast services, specifically geared to coaches, consultants, and personal brands. The Podcast Factory® creates the strategy and look and feel of your show, makes it sound amazing, publishes it on all major podcasting platforms, and hands you marketing materials to help you spread the word. All you have to do is press "record".
Already have a show, and want it to sound more professional? The Podcast Factory® is a monthly production service. Just send your your raw audio file, and we'll take care of the rest.
Don't have a show yet? The Podcast Factory® learns what you do, who your target audience is, and what your goals are. After that, we'll give you a proven outline you can follow each week. We'll develop the brand of your podcast (including custom artwork and music), and set you up with the equipment and software you need to make recording as simple as possible. All you have to do is press record.
From there, The Podcast Factory® edits and produces each episode to make you sound amazing. Then, we'll publish it across all major platforms (including Spotify and Amazon), so your listeners can find you anywhere. Finally, we'll pull power quotes and power clips from each show, so you can promote your show on social, or anywhere. We'll even have a copywriter create power notes for each episode, so you can market your show through written-word, on Medium, your blog, or anywhere else you want.
It's done-for-you podcasting that fits with your busy life.
Book A Free Consultation Call