Reason #472 you DON'T need sponsors for your podcast.
Sponsors pay you peanuts and you need boatloads of downloads to attract them.
On the other hand.
When you've got a great product.
With a powerful message.
And you target the exact right listeners.
You can practically print dough.
But you don't have to take my word for it.
I want you to check out the screen shot below: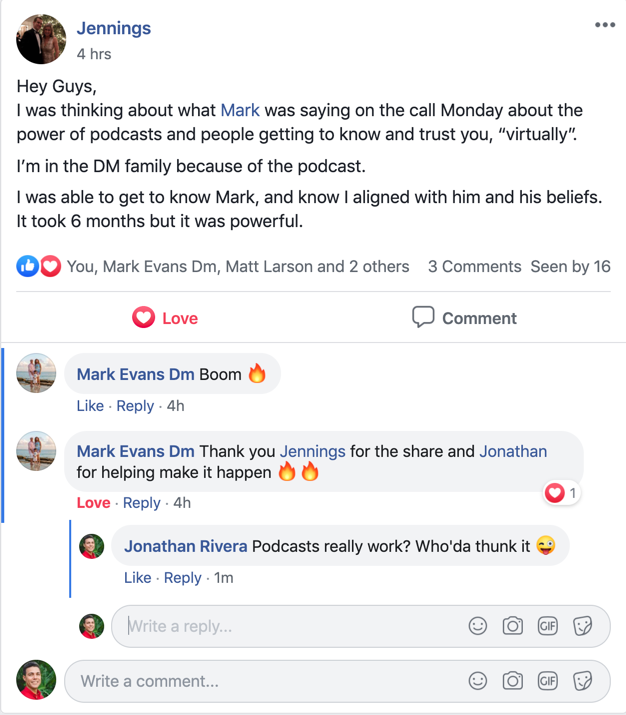 This mastermind is super exclusive.
Ballers only.
It costs 35k to get in.
It's called the Deal Maker Family and the guy running it is a close personal friend and client of The Podcast Factory.
Check out his show, "Making of a DM" at https://thepodcastfactory.com/mark-evans-making-of-a-dm/
And…
When you're ready to start a podcast that gets more sales, reach out and connect with me.
I'll show you how to make podcasting work for your business.
Producer Jonathan