Sometimes you may get the impression that I'm kinda hard on you DIY'ers out there who want to do all your podcast work on your own.
And you may be right, but it's only because I struggled many years doing all the work myself and not focusing on what I'm good at which caused me a ton of frustration and heart ache.
I want to save you from that.
But, I also understand if you're not in the position to hire my team and shell out the big buckeroos to have us do the work for you.
That's why I have some videos to help you DIY.
Check out this playlist that has tips on the best podcast recording software to use (whether you're on windows, mac, or using your smart phone) – plus some other short videos on how to add ID3 tags to your audio, and how to get more listeners to your show with Google's help.
Click HERE to watch the videos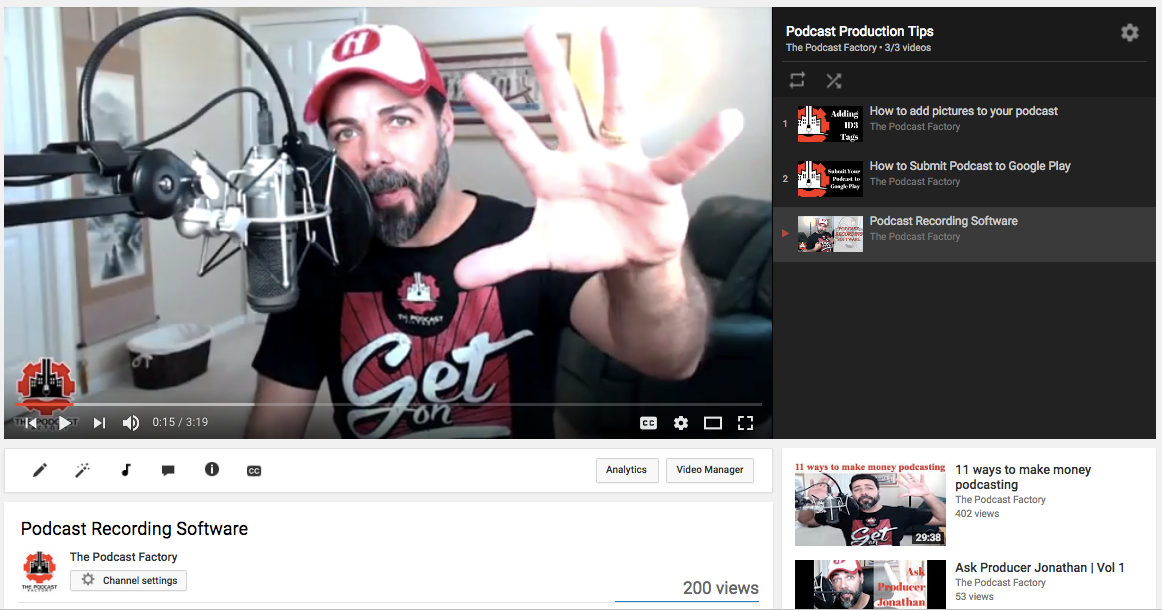 Enjoy the videos,
Producer Jonathan
16877 E. Colonial Drive #203
Orlando Florida 32820
USA
Unsubscribe | Change Subscriber Options