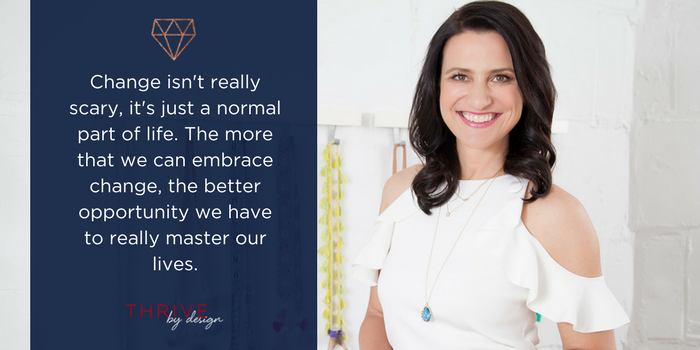 Can you believe it's already December??
Honestly, I love this time of year!
It gives you a chance to reflect on what happened throughout the year, and really envision what you want to create for next year.
So today I'm gonna dive into how you really CAN have the best year ever!
I've got 10 questions you should ask yourself, and a ton of other tips and tricks to help make 2018 your best year yet!
Today's episode is gonna be so much fun!
How Do You Want to Feel?
For the last couple years I've been really wanting to feel less stressed. I tend to come up with a ton of ideas, and then try to move them forward all at once. This tends to create a bit of stress and chaos. So the word I chose last year was simplify.
So ask yourself "how do I want to feel in the coming year?" Once you've got an answer try to dial it down to one word. This becomes your theme for the year. This will totally help achieve your goals while reminding you what you need in your life!
How Will You Create More Joy?
A lot of times we don't focus on happiness and joy! Honestly, it's one of the most important things! Focusing on happiness will totally help your life and business. Think about what makes you happy. Are you doing anything to get outside your comfort zone?
Personally I love to travel! What's something you've always wanted to do? Pick something fun and go for it! This will totally help bring more joy and happiness into your life.
What Do You Need To Change?
I want you to really think about how this applies to all areas of life. Where am I not feeling fulfilled? Once you've got the areas in life you think need a little tweaking, embrace it!
I'm sure you've heard the old saying the only constant in life is change right?? Change doesn't have to be scary! It is a totally normal part of life.
Making changes will totally help you evolve and show up better in everyone in your life and business!
Pretty awesome right?
xo, Tracy
P.S.
I am so excited about our sponsor today, Shopify!
Shopify is my favorite e-commerce platform especially for jewelry designers who are trying to sell their jewelry online. Seriously I love Shopify for so many reasons! It's easy to use and you can do so much with it.
It will really help create an awesome shopping experience for your customers. Plus we negotiated 10% off your subscription if you check them out through the link!
If you're a first time customer you can try Shopify totally free, no questions asked.
Links:
Shopify 
SOS Accelerator 
Lifescore Assessment
Simple Sales Hacks