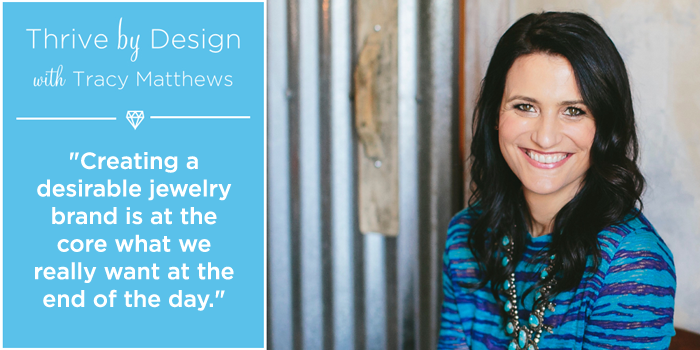 The night before I recorded this episode, I had a jewelry brand revelation.
It all started when I sat down and really thought about what you, the Thrive by Design listeners, really wanted. When I thought about the feeling I get when I see someone wearing my jewelry, I knew that was a feeling all designers want to experience.
It suddenly clicked: As jewelry designers, all we want is for our work to be desired.
We want to add artistic value to our clients lives. We want them to be in awe that we could come up with such a gorgeous design. We want them to desire and be inspired by our pieces.
After much deliberation, I finally decided on some of my favorite ways to cultivate a desirable brand that everyone knows about. Click 'play' and let's get started!