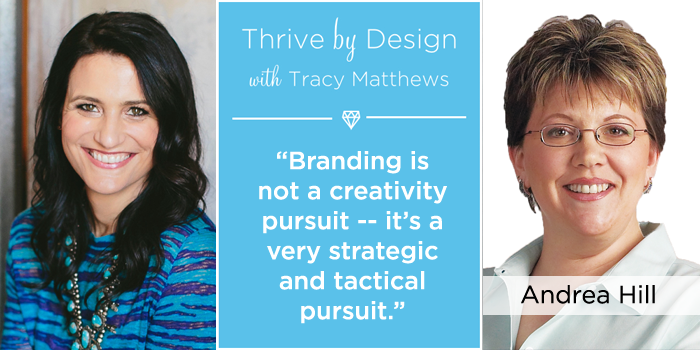 In this week's episode, I sat down with Andrea Hill, brand strategist extraordinaire. As the owner of Hill Management Group, Andrea oversees four brands serving small business owners with marketing services, strategy consulting, professional development and publishing.
She has spent most of her career as a fix-it specialist for ailing companies, serving as the CEO or President of companies like jewelry brand Rio Grande and Fulcrum Direct, which had several catalogs in the apparel industry.
As you can imagine, I was super excited to pick her brain, so let's dive right in!