I'd love to sit here and toot my own horn about how working with me will make your sales easier.
But today,
I don't have to.
Why?
Because my man Nic Peterson is doing it for me.
Check out what he posted inside our private mastermind group: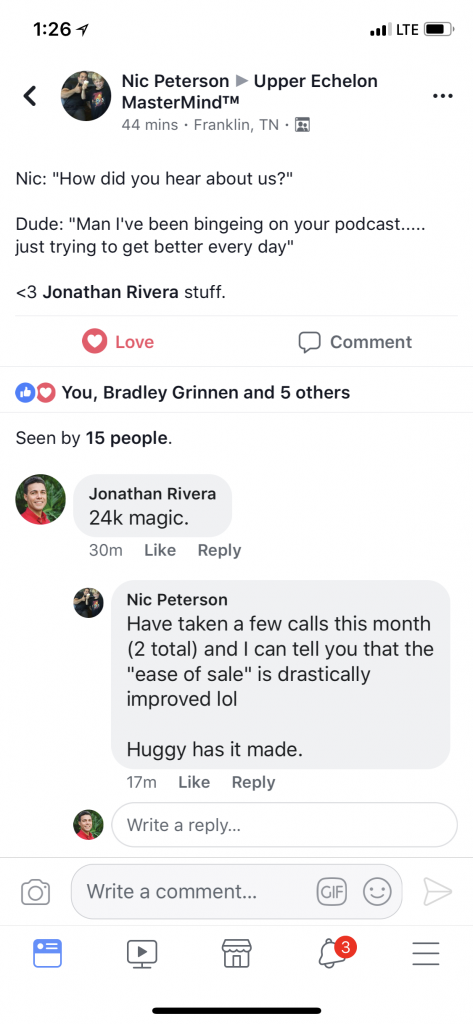 Want easier sales?
Then book your strategy call with me ASAP to see how me and The Podcast Factory team can help.
>>> https://thepodcastfactory.com/wwpj
Jonathan "The King of Podcasting" Rivera