If you're on this page it means you missed out on applying for my 'Done for You' podcasting service.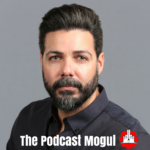 That's too bad.
I've got some good news for you though…
I believe in second chances. That's why I'm going to give you my personal mobile number so you can give me a ring and tell me why I should consider you for my 'Done for You' service.
But there are a couple things you need to know before you call:
1. I almost never pick up my phone so you'll have to leave me a message with your name, phone number, and the reason you missed the deadline.
2. I might not call you back because you'll be in backup position. This means if one of the folks who applied doesn't work out, I'll give you a ring. Otherwise you may not hear from me.
You can call me right now at 407-479-8591
Jonathan