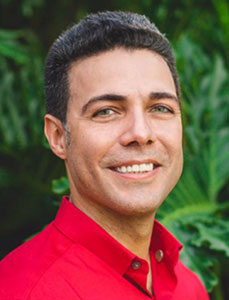 Jonathan Rivera
Executive Producer
The Podcast Producer who
Makes it easy for you to
Reach Millions of Listeners
From the Desk of Jonathan Rivera
If you're on this page you're probably asking yourself, "Who is this Jonathan Rivera guy and what is The Podcast Factory?"
First things first, that's me in the picture. The guy with the red shirt and big smile. The photographer told me I had to smile otherwise I'd look serious AF.
That's how I roll.
Enough.
Let's get you up to speed.
I am known by many names: Producer Jonathan, The King of Podcasting, Joe Nation, and since I became a father… Daddy's Working.
I've been podcasting since 2009.
So far me and my team have published 38,635 minutes of audio content – a total of 1,922 shows – with 2,237,078 downloads.
You could say I have a basic understanding of how podcasting works looking at these numbers.
That's why some of the top names in marketing trust me and my team at The Podcast Factory to help them leverage the power of the spoken word to reach more people and make an everlasting impact.
That's me.
But that doesn't tell you much about The Podcast Factory.
Funny enough it all started out rather selfishly.
I had some cool friends who happened to be very good marketers. They helped me do better in business and in life.
I wanted to learn more from them, so I figured I could record our conversations – share them via iTunes – and we could help everyone who listened too.
It all started on July 4th 2013 when we launched The Making Agents Rich Show.
This was when I discovered the first part of my Direct Response Podcast™ Framework.
I call it the "Content Vault" and it's a sort of speed influence sequence that allows you to build a stronger bond with your listener – faster. This gives you a better close rate and shorter sales cycle (especially in high ticket sales.)
Today, we help Coaches and Consultants gain more visibility and authority while shortening their sales cycle using podcasting.
So let me ask you…
You want to be a recognized leader in your market?
You want people to know your name?
You want easier sales?
Then let's hop on a call and I'll show you how you can plug our Direct Response Podcast™ Framework into your business to make you a celebrity in your market.
Click the red button below to get started.