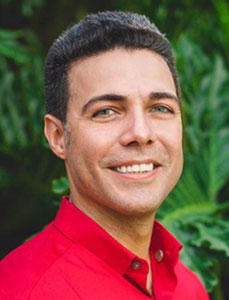 Jonathan Rivera
Executive Producer
The Podcast Producer who
Makes it easy for you to
Reach Millions of Listeners
From the Desk of Jonathan Rivera
It all started driving to work every day in my blue pickup truck.
Fresh out of high school I got a job as an Electrician's Apprentice working at the GM Test Track in Disney's Epcot Center.
I lived 60 miles away from my job and I couldn't stand listening to the same songs over and over again on the radio.
Then I found Howard Stern.
I don't know how he did it, but each day I looked forward to my drive so I could listen to what he had to say.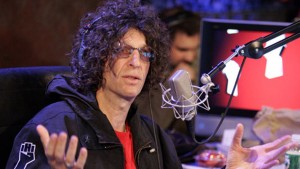 After nine years I had enough
That's when I shed my blue collar to pursue my dream of making it "BIG" in the real estate game.
I became an investor and landlord and then started flipping properties for big fat paychecks.
Before I knew it I was making more in one month than I made in my last 2 years as an electrician.
Times were good for a while, but then bubble burst and I lost everything I had worked so hard for.
It was back to the drawing board for me.
I studied everything I could about sales, marketing, and entrepreneurship and that's when I discovered podcasts.
Back then it wasn't as easy as it is now.
You actually had to download shows to your computer, plug in your iPod, and then sync everything up.
What a pain in the neck.
But I learned so much that I was hooked.
The Four Hour Workweek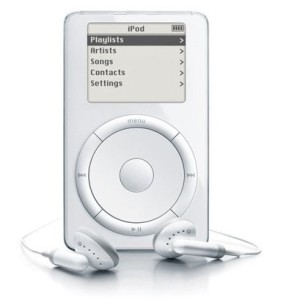 It took 10 years,
But I was able to rebuild my rental business to the point that I have a waiting list and I only work 4 hours per week on it.
With all my new found free time I began looking for my next challenge. On July 4th 2013 I launched the Making Agents Rich show with my friend Darin Persinger.
Within a month it was a top 10 rated show on iTunes, and within a year it was a profitable business earning me a living.
One year Later
My friend and mentor Ben Settle mentioned he wanted to do a podcast show but only if he didn't have to do a lot of work or learn a bunch of new stuff. I told him I could help.
The Antipreneur show was born in February of 2014 and hit the top of iTunes within a month.
This was my second profitable podcast.
Was it a fluke?
Did I have a working formula?
The only way to find out if my formula really worked was to do it again and prove once and for all I know what I am doing.
That's when I started working with Doberman Dan.
Originally he got burnt out on his podcast show and never even managed to hit the top of iTunes.
I told him I could bring his show back in a BIG way and we launched the Off the Chain Show in January of 2015.
Within 3 days of launching the show we hit the top of the charts and now my formula was a proven success.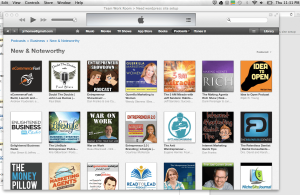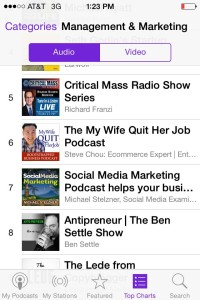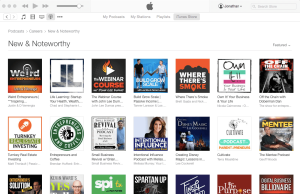 What can I do for you?
Once word got out how I get all my shows to the top of the charts in iTunes, people started asking me if I could help them do the same.
And even though I'd like help everyone, I work best with business owners who already have an email list and products to sell and just need another way to connect with their audience.
I usually only work through referrals for two reasons:
#1: I enjoy spending time with my family and friends doing fun stuff like traveling, snowboarding, and having all sorts of vacation adventures.
#2: I'm very busy with my own projects which means I have limited time to help you with yours.
But every once in a while I'll work with someone who passes my rigorous test.
If you're lucky enough to make it through to work with me, I will do everything in my power make your show a success.
Here's what you can do next…
If you made it this far down the page then you must really want to work with me, and that's totally cool.
The best way I can help you is by lending you my brain for a 1/2 hour no holds barred strategy call where I'll answer all you most burning podcasting questions.
Before you schedule your call you should know its very expensive to talk to me and that's simply because 1 tip from me could easily be worth 10x your investment.
If that sounds good then click the green "Strategy Session" button
Book Your Strategy Session